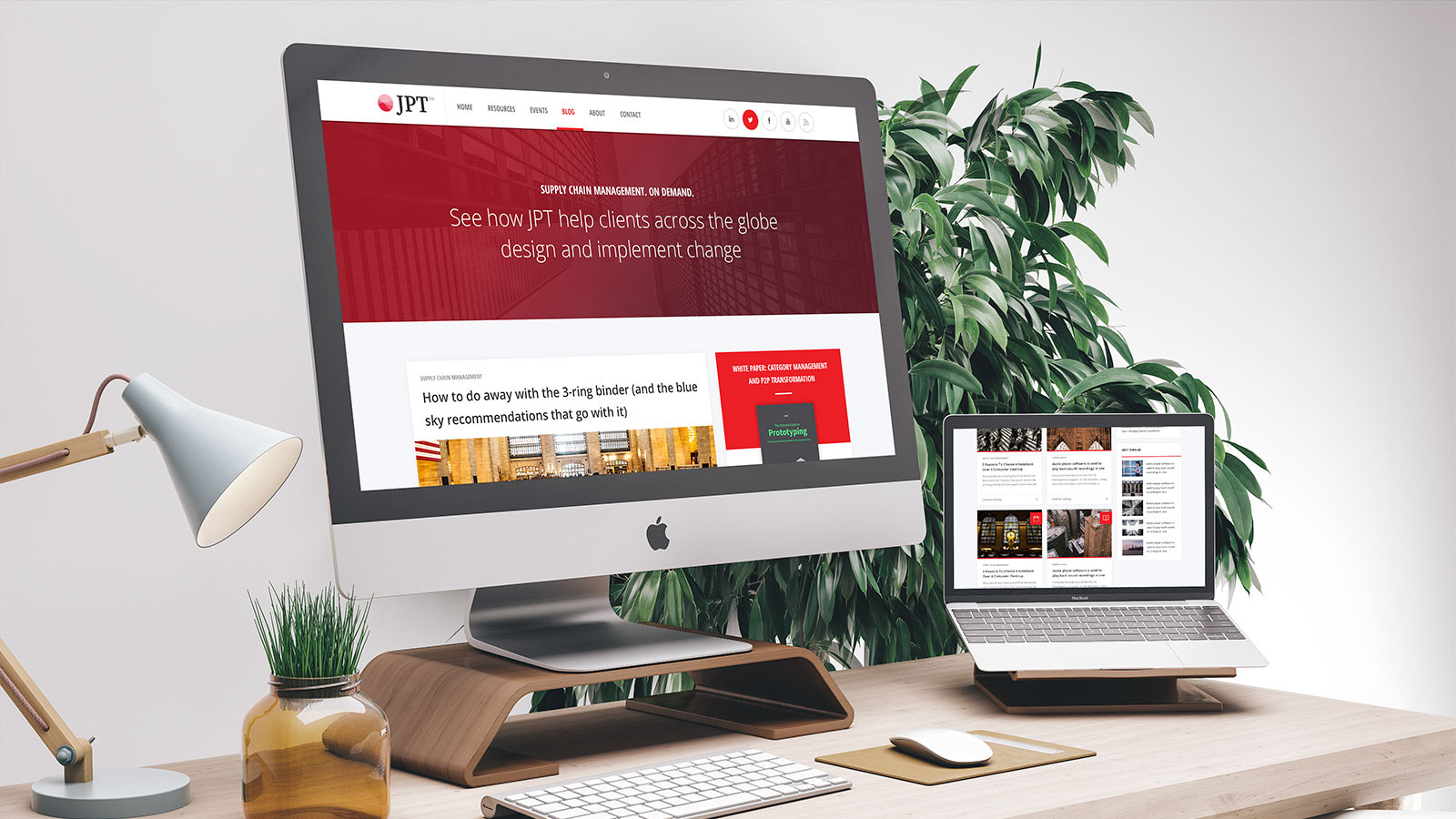 Project overview.
This supply chain management company produced a lot of great content - blog posts, case studies, white papers, webinars and videos. Yet they struggled to display the breadth and depth of their knowledge to potential customers.
The aim: To deliver a customer-facing, comprehensive resource centre that could help better position the business as thought leaders in their industry, whilst also generating sales-ready leads.
The solution combines multiple content medium in one place. All content is commonly categorised, using topics most relevant to the target audience. Free-to-view content, drives visitors to 'high-value' gated content - such as white papers - and event registration forms to generate leads.