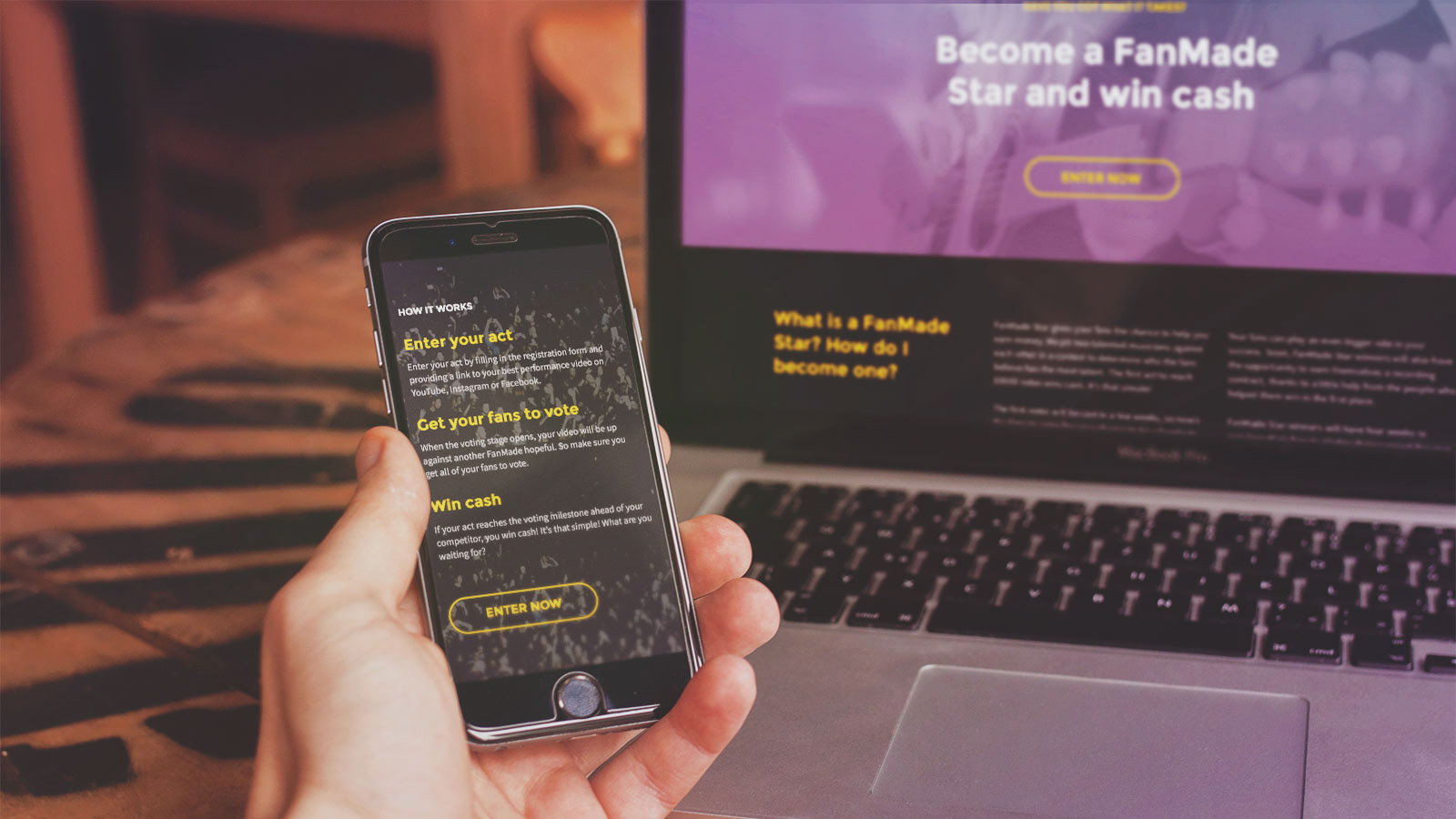 Project overview.
FanMade Star helps bands and musicians earn money towards a recording contract through fan competitions and crowd funding.
The aim of this project was to design and develop a landing page that would attract and entice unsigned acts to sign up for the first stage of the programme where fans vote for their favourite acts. 
The challenge: Whilst at an early stage, FanMade Star needed to excite unsigned acts to register their interest early on, so that the company could build an audience as future plans unfolded.
The result: A responsive, highly visual landing page making use of high quality imagery and parallax motion effects to create buzz and ensure that budding musicians won't want to miss out on what's to come for FanMade Stars.